The PreciseFlex™ 100 is the world's only collaborative cartesian robot.
The PreciseFlex™ 100 achieves fast speeds and accelerations and ensures both ease-of-use and safety that meets ISO/TS 15066 standards.
As a lightweight robot, the PreciseFlex™ 100 can be carried, mounted on a tabletop, and easily set up by one person using either an easy-to-use web-based interface or an optional advanced programming environment.
The PreciseFlex™ 100 is the world's only collaborative cartesian robot and can be easily installed by one person. The cartesian design allows for extremely compact, cost-saving work cells.
With speeds up to 1,500 mm/s and acceleration rates of 1.0 G (with 1 kg payload) the PreciseFlex 100 provides higher throughput than other cobots, with safe operation around people, and equipment.
The Only Cartesian Cobot Available
With embedded controls and compact footprint, the PreciseFlex 100 is designed to be a "bolt on" cobot. It is ideal for installing over existing conveyors or work areas with little impact to your production cell or line configuration. It is one of the fastest cobots on the market while meeting the ISO/TS 15066 standards.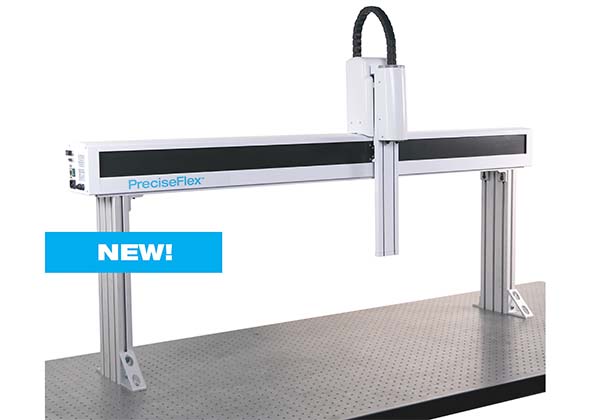 A cartesian design allows for extremely small, cost-saving work cells, and customers only need to purchase the number of axes needed.
The PreciseFlex™ 100 is available in sizes up to 1.2m and a payload capacity of 2-3 kg.
With embedded controller and connectivity for external equipment, our robots easy to set up. Configuration and programming are done from GuidanceMotion, our easy-to-use web interface, or from GPL, our advanced programming language. The robot can also be controlled by sending commands via our TCP interface.
The Most Compact Cobot Available
Applications:
Singulation and Sortation
Pick-and-Place and Conveyor Part Transfer
Kitting
Small Parts Assembly
Key Benefits Include:
Free people up to perform more valuable work
Increase capacity by running production over 2nd and 3rd shifts
Space-saving design enables the robot to reach many stations in a compact work cell.
Configurable for your applications
The optional servo gripper is fully integrated with no external cables.
Free-mode makes teaching locations fast and easy.
Learn more about the technology behind our robots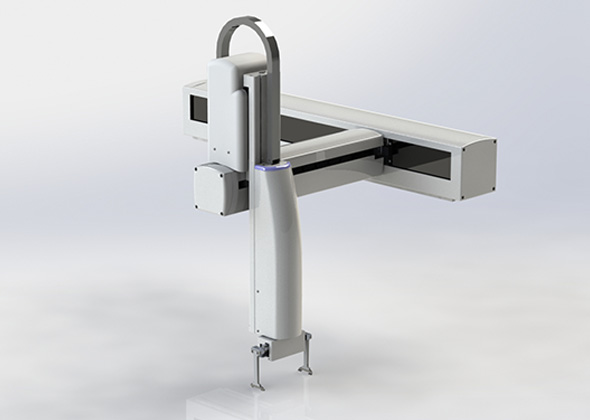 With a focus on built-in safety and ease of use, PreciseFlex™ robots can be deployed and operated by users in environments where space is limited and access to the work cell must be shared.